2nd of February is Candle day – honoring that the whole February is considered as Candle month. Latvian folk belief explanation of Candle day is simple - it's mid-winter, when one should laugh heartily heavily laugh, to have a jolly and good year.


Blessing or celebrating of each festivity – be it small or large, with certain rituals was important for ensuring the wellbeing of the family and community. In order for the year to be prolific, and the person to be healthy, one has to eat pork, drink beer, laugh, sing and have a good time on Candle day. Maidens have to consume cranberries to have rosy cheeks.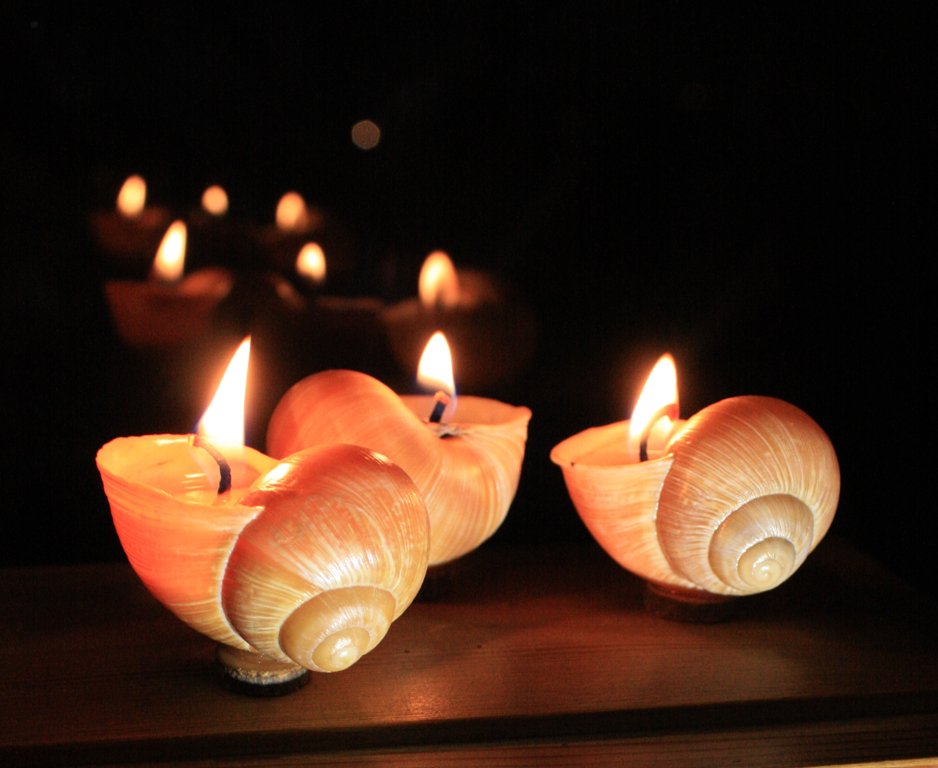 But the most important task for this day is to pour (make) candles, for candles made on this day burn bright and long. If the person making the candles is angry, the candles will crackle and smoke. As the folk saying goes: «When pouring candles and the first one is lighted, the maker has to laugh heartily whether one wants to or not, for it to burn bright. »
On this day weather observation is done, as on any other significant day, in order to predict what the weather will be during the rest of the winter, as well as, what will the summer and harvest will be like.

Inspired by positive thoughts, SNAILLAT team has created unique candles for Latvia - SNAILY CANDLES.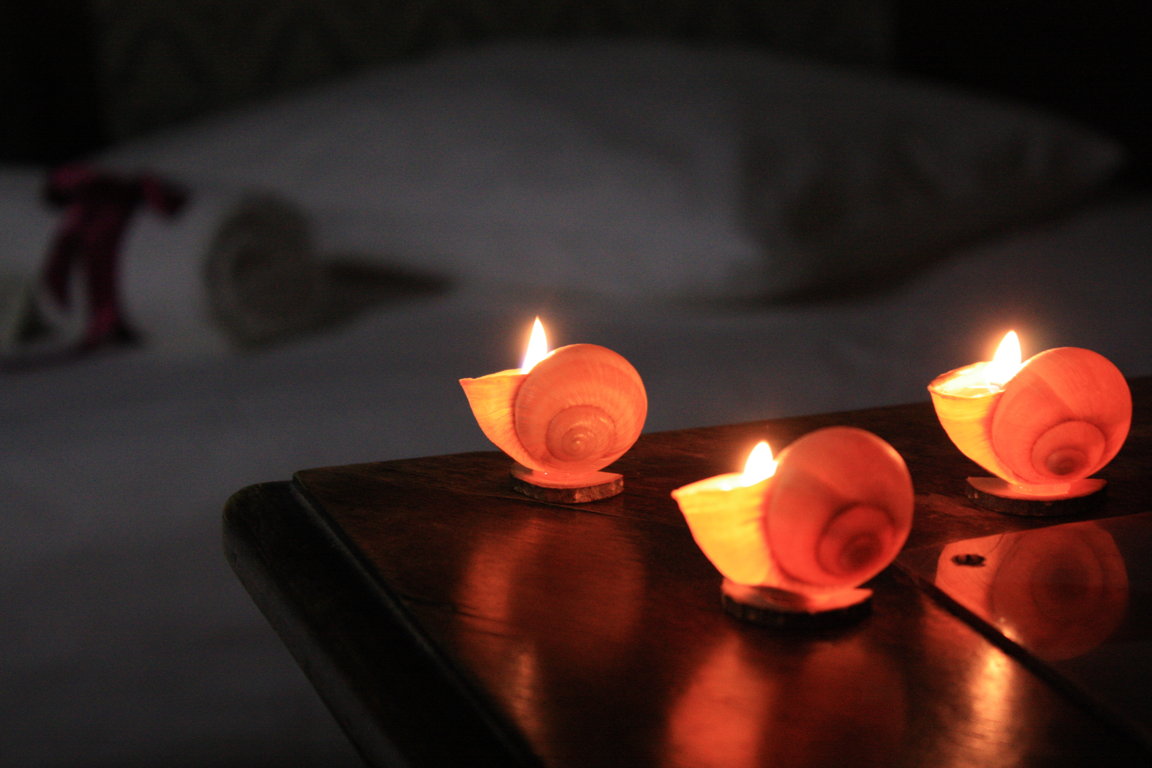 It's unique design has been created by mother nature herself!

New, 100% natural product, made in Latvia:

Latvian snail shell,

Waxed cotton wick,

EcoSoyo wax.
Soy wax is 100% natural product, extracted from soy beans.
ECOSoya ® wax has Kosher certificate that ensures that the wax is a safe and healthy product.

Soy wax burns at a lower temperature than paraffin wax, making it safer and odor neutral.
SNAILY CANDLE burns up to 3 hours.
SNAILY CANDLE
- candles are already for sale!